W
hatever you do, don't quit your day job."
At 36, my potential intern is petite with long caramel-colored hair and pixie eyes. Exuding a peppy, sunshine energy and easy smile, she doesn't look like a potential badass with a whip; she looks like Pollyanna considering a homemade edible from Darth Vader.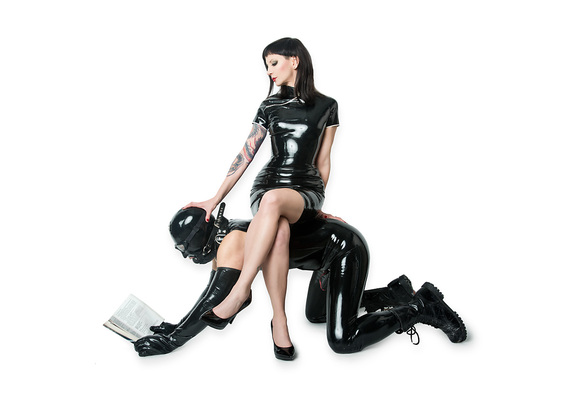 "Don't quit your day job" is a catch-all when it comes to BDSM. Not because being a Professional Dominatrix isn't an amazing job, or because I don't think a nice girl has the chops (still waters run deep), or because small girls are too delicate to beat down a 250-pound man. It's quite the mindf**k when a sweet-looking girl turns out to be methodically dirty, sadistic, and cruel. Folks looking to get into kink want passion, excitement, and a break from boring. They want to be bad but not too bad. But that doesn't mean they should go Pro.
Now that I'm retired from private domination, I prefer promoting consensual power play through mentoring. To be a good Dominatrix, it's not enough to be a psych major, aspiring biker chick, or Wiccan priestess. Good Masters understand they are in service to their submissives, entrusted to protect the heart, shatter the ego, and reprogram negative habits. At the minimum, they scratch a compulsory itch not easily understood by outsiders—assuming they can distinguish fantasy from reality.
I meet Pollyanna at Starbucks. She's bisexual, not married, no kids. Marketing is her day job, and she wants to make extra money. More free spirit than confused dabbler, she's had boyfriends and lovers who expressed interest in Kink, but none who wanted a deep dive.
When she asks me what I think of the Fifty Shades series, I smile politely and change the subject. It's been ten years since E.L James and Co. tripped over the threshold of fantasy domination. No one denies it was smart marketing, albeit vanilla in flavor, spurring the soccer mom community to perk up from their endless afternoon doldrum. The demographic is standard: sweet, nerdy girl gets to play bottom bitch for hunky (rich) dad-figure.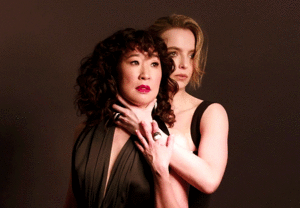 For those not falling into a cookie-cutter niche, we've witnessed gender-fluid whippings in Transparent, pervert politicians hiding in plain sight in Billions, and the best Domina villain, aptly named "The Woman," in the BBC's Sherlock. Even my beloved Killing Eve goes straight for cat & mouse roleplay as if kinky people are the new roadside attraction for a circus crowd ready to revert to lions eating politicians, Neo-Nazis, and climate change deniers. The world is peppered with tentative players asking, "What if I were a Dominatrix? or a Mistress? or a Switch?"
It is next to impossible to explain the wear-and-tear, burn-and-turn reality of what it means to consider pain/pleasure as a tool. Every session is different; every fetish is unique; every insight is another layer to the onion. But I can offer a glimpse through the veil, enough to show that fetishes go far beyond Freudian cats and cigars, and that knowledge isn't power without a frame of reference. Oh, and not everyone can take a spanking like Maggie Gyllenhaal.
Besides, beginners shouldn't learn from Bataille's Story of the Eye. They should start with a primer, an adult version of See Dick Beg. Here's what I tell Baby Dommes:
1. As a glorified babysitter-mother-therapist, you will be placed on a pedestal and rarely allowed to come down when your client is watching.
In a dungeon, you are the boss, no bones about it. Clients come in, they give you power, and you take it for an hour or three. You use it to make them feel things they want to feel but can't: surrender, sorrow, helplessness, and gratitude. You feel heavy with responsibilities now? Wait until you have a grown man sobbing at your feet, and you're not sure if he's having a nervous breakdown.
Once you've given them what they need, you become a symbol of a higher power, adored but also subjected to blame and criticism. Heavy is the head that wears the crown.
2. You may love the look of a Dominatrix, but when you have to dress up because someone else wants to see it, therein lies resentment.
A Pro is not expected to look and act like Michele Pfeiffer's Catwoman (unfortunately). But when clients come to see you and you want them to keep coming, your image as a sexual but untouchable authority figure, far-removed from the concerns and helpless desires of modern man, is half the appeal. Anything else is false advertising. Each to their own; a corset, bustier, fishnets, and stilettos are a physical inventory of personal style and power. That said, most Dommes dress the part under their corporate suits or in leisure time, regardless of who requests what. The costume, or lack thereof, is a part of the power. But fuck if it isn't irritating when a regular requests a look you don't feel like wearing, and you must resist the urge to hurt him (more than he's agreed) to get even.
3. You can run your scene like a subcontractor, hired help, or a storefront, but you must run it like a business.
The job has perks and drawbacks like any other. We make our own rules and stick to our guns while educating playmates on how we expect them to behave. It's time sensitive. You can't be successful AND a clock-watcher. Give away too much time and it will become the standard. Give away too little and your client will bitch about it to others.
Make time work for you. Do this by deciding before the play happens, you will learn something from the experience. A moment can be an eternity or stretch on like a wad of freshly chewed bubble gum wrapped around your shoe. If you're a good boss, time will reward you with leisure, gifts, and a steady stable of playmates. 
Speaking of rewards…
4. Decide if you're going Pro Dominatrix for the money or the greater good.
It is easy to be seduced by the grandeur of fast money. Say you're just starting out. You have a session that makes you feel like a goddamn Warrior Queen. It was easy, the chemistry was on point, and you felt like you really helped him. The client is generous, appreciative. He hands you a wad of coin, more than two weeks pay at your normal job, for a couple hours of play. It's easy to imagine a line out the door of dudes that think you're what they've been missing.
But in the game of power, there's a price to pay for fast money, and it usually comes with the lowering of standards and the dissolving of boundaries. This is where providers get a bad rap. The lure of money becomes bigger than the humanity of the act. A good indication of an ill-fitting job, you will need outside substances to get through the day. No where in the job description does it say coke whores, alcoholics, emotional vampires, and train-wrecks need only apply.
If you're not healing a cycle of abuse, you're perpetuating it, and abuse is the worst kind of rash. It leaves the clients feeling like crap, an ATM, a walking wallet. Then they have to come to people like me for reprogramming. Don't do that. It gives us all a bad name. If the lure of fast money is too strong, do yourself a favor, become a yoga teacher, pastor, reiki practitioner, or astrologist. Start a cult, learn NLP, throw in with a celebrity book club. They all need acolytes, and some of them come with benefits.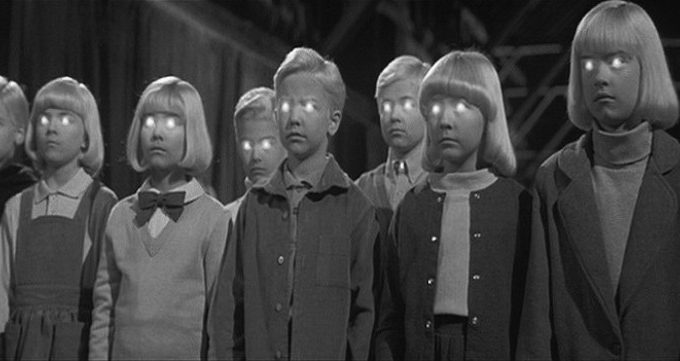 On the other side of the spectrum, if you focus solely on being a giver, you will soon find yourself a doormat. While serving under your client's hopes, dreams, and fears, you'll find YOUR hopes, dreams, and fears are easily ignored. Dissatisfaction will run amuck. Can you have financial security and care about your clients? Absolutely. I insist. It will make you great at your craft, but understand they are coming to see you because you are unlike anyone else in their lives. Translation: they're tired of being around selfless doormats with skewed priorities. It's more fun to give a f**k while pretending to be unapologetic.
Believe it or not, the majority of providers and sex workers not under the thumb of a patriarchy see themselves as necessary healers in a landscape of lonely, depressed, and well-meaning patrons. Maybe they didn't start out that way, but over time, they learned they couldn't serve two masters.
5. Realize you are, in some way, signing up to help/control others, so you might help/control yourself.
Being a dominatrix means witnessing someone carrying an immense history of pain and pleasure. It isn't about you, yet you're encouraging them to drop everything at your feet. This could be disease, fear, bliss, and pent-up desire. Usually it's a mix. You're going to smell it, hear it, and feel the energy of it. If you're close enough, you will get splashed. It's personal. It's very personal.
In a condensed setting, flashes of enlightenment drop like H-bombs on the regular. This will happen with people you love to play with and people you can't stand. All the things you wish you could say and do to macho, overly aggressive, and crybaby assholes? There's a space for that, but the guy who asks for punishment is the opposite of the asshole who could use an attitude adjustment. It's no accident they were drawn to you. It's no accident that some remind you of past lovers, your father, an abusive uncle, and they all want to be controlled by a girl no one liked in school.
At no time are you allowed to use this to punish without consent. Share with them, yes. Explore those feelings together, goodness please. Hurt them out of spite or vengeance? You just knocked yourself out of the position of power. This is the big leagues, and big Dommes don't get to say, "I didn't mean it." The ones that piss you off, hurt your feelings, bring up violent emotions, they are your greatest teachers. 
The beauty of it is, once you come to terms with the darkness in others, it's a lot easier to see and accept your own.
6. You work with others, but you're pretty much on your own.
Whether you work a dominatrix establishment, rent a room in a commercial space, meet clients in hotel rooms, or have a St. Andrews cross in your basement, the liability for disaster is an ever-present partner. Unlike "legitimate" businesses, unless you have a stellar attorney in your back pocket—most providers do when they get good at their craft—if something goes wrong, you're on your own. I have not polled the leagues and niches for general disaster rates, but mine was around 10% drama, and this was after years of weeding through time-wasters, unstable clinical cases, emotional two-year-olds, and setting myself up as the martyr more times than I'd like to remember.
It's a long-standing slogan, Dominas go "Pro not Ho," but that's just a bumper sticker. Anything that deals with sexuality is sex work, and sex workers are not protected by general consensus or the law. Shame says, "If something goes wrong, we have it coming to us. We should have played it safe. We should have been a 'good' person." Nowhere, in any amendment, does it state the ramifications of what the world would be like if we didn't exist. Think of It's a Wonderful Life as the ultimate mindf**k. Crime, rape, murder, suicide, all acts of wild desperation, would skyrocket without the Madame Georgess Baileys of the world. Dommes come in many shapes and sizes, but it's a solitary gig, all the more appealing because it's life in the shadows.
7. The Master is the Slave in disguise.
There are moments in the life of every dominatrix when the reflection in the mirror is a cross between Pretty Woman and Sweeney Todd. When people throw you power, you get used to it. You naturally assume you should have the power, particularly when others make it so clear that they suck at controlling their own urges, much less anyone else's. Being Master, with all the influence that comes with it, is seductive and addictive.
The more you think you have control, the more you disassociate from reality. You start to believe your own press. Then your work defines you more than your "normal" life. Because it's an illusion of control, you don't ask yourself, "Is this my fantasy or theirs, and why can't I tell the difference?"
Your reality is not the same as my reality, ad infinitum. Yes, it's important to have boundaries. Yes, it's human to get caught up in the glamour, self-image, and ego of getting what you want.
So play a game with me for a second. Pretend you're the Master and I'm the slave. I look at you and want you to make me feel things. I hand you my power on a silver platter. Because I have assigned you a specific role, I do as you command. Because you're a good Master, we are both in privileged positions, and this isn't the Dark Ages of human ownership, I do it willingly. You reward me or punish me. In this way, I'm getting all the attention I've ever wanted. I feel special, and there is relief in taking a break from making decisions.
The moment this arrangement stops working for me, I can and will leave the scene. It could take ten minutes or ten years. At its core, the Master/submissive relationship is a fluctuating cycle of reciprocal energy. Give and take. Come and go. Tension and relaxation.
If the master is the slave, then the slave is the master. Someone or something will get the power, but it's a false positive believing you have defeated the master of all masters, CHANGE.
Granted, most people don't want to get this deep. It pops the bubble, ruins the reverie, and casts light into cupboards advertising taboo embraces. Make no mistake, Kink is and will remain popular as long as there are people who want to pretend they have a secret. Such is life.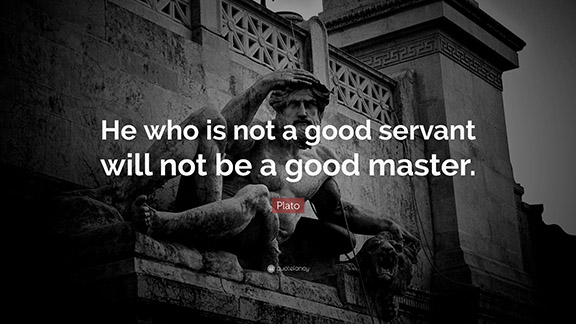 Back at the coffee shop, I didn't spell this out for her in such an overwhelming way. Like a good Master, I had to give it to her straight while highlighting the benefits, the joy, and how I've met some of the most delightful, wondrous and thrilling friends in Play Land. Most folks want a play-by-play, an HBO series, a way to be a voyeur without getting their hands dirty. Or they want tips and techniques. Hit them like this, stroke them like that, blah, blah, blah.
I believe, after an intensive chat, her intentions are in the right place. When I say, "Keep your day job," I deliver a smacking blow to her enthusiasm, an appropriate calling card to the genre. If she is serious, this will not deter her. She'll take it like a champ and ask for more, for the simple reason that she can. If she's serious, it won't matter what anyone tells her, or the types of experiences she attracts. In the meantime, it is a hobby and a fantasy, all the better for its lack of definition.
My understanding isn't the Holy Grail of Horseplay. There are all sorts of manuals and memoirs to fill in the blanks. If nothing else, I hope she understands the education isn't the death of the eroticism. My desire to play in the dark started early and never left. I can feel the handle of the whip, smell leather and salt in my nose, the rightness of someone asking me to take their power, just for a little while, because I know what to do with it. I'm still learning, still a dominant, occasionally a submissive, and always growing. That's not something you can teach. It must choose you as you choose it.